Trying to feed your family on a budget can be a daunting task. With the rising food costs, it can be challenging to assemble a delicious dinner for the whole family that won't break the bank.
If you're looking for a delicious, budget-friendly meal to feed your family, Italian food is the way to go. Fortunately, Italian cuisine is known for its variety and affordability. Eating Italian can be expensive, but it doesn't have to be. With a few budget-friendly tips and recipes, you can serve delicious Italian dinners that the whole family will love without breaking the bank. From classic spaghetti bolognese to cheesy vegetable lasagna and creamy penne ala vodka, so many easy family Italian dishes are sure to please even the pickiest eaters.
Read on for some delicious Italian dinner ideas that will please everyone at the dinner table and won't break your budget!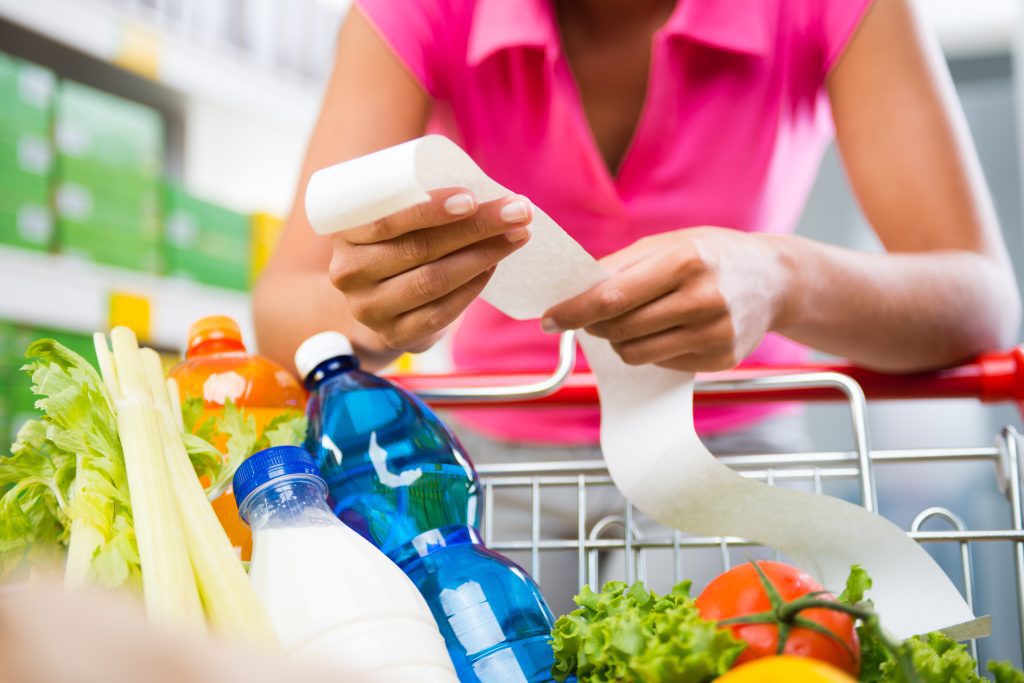 How to Cut Costs While Preparing Your Favorite Dishes
There are plenty of ways to cut costs while cooking Italian meals. Start by buying in bulk, making larger batches of sauces and dishes that can be stored for future use. Use economic cuts of meat and opt for vegetarian options when possible. If you're using fresh produce, try to buy vegetables and fruits that are in season since they're often cheaper than out-of-season produce.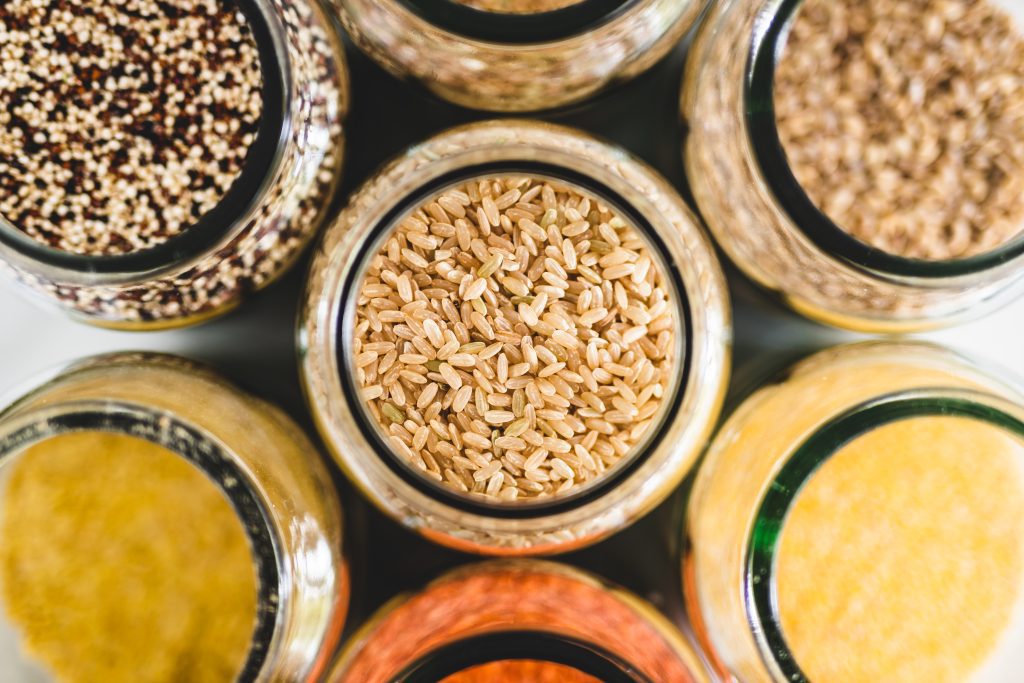 Make Use Of Pantry Staples
One of the best ways to eat Italian on a budget is to use items you already have in your pantry. Beans, rice, pasta, canned tomatoes, flavorful tomato sauce, and vegetables are all great pantry staples that can add flavor and texture to any dish.
For example, if you have leftover cooked pasta in the fridge, you can quickly whip up a tasty baked ziti by combining it with canned tomatoes, cheese, and spices. You can also use these pantry staples to make soups and stews or even an easy spaghetti sauce – just sauté some onions and garlic in olive oil, then add canned crushed tomatoes for a quick and flavorful sauce.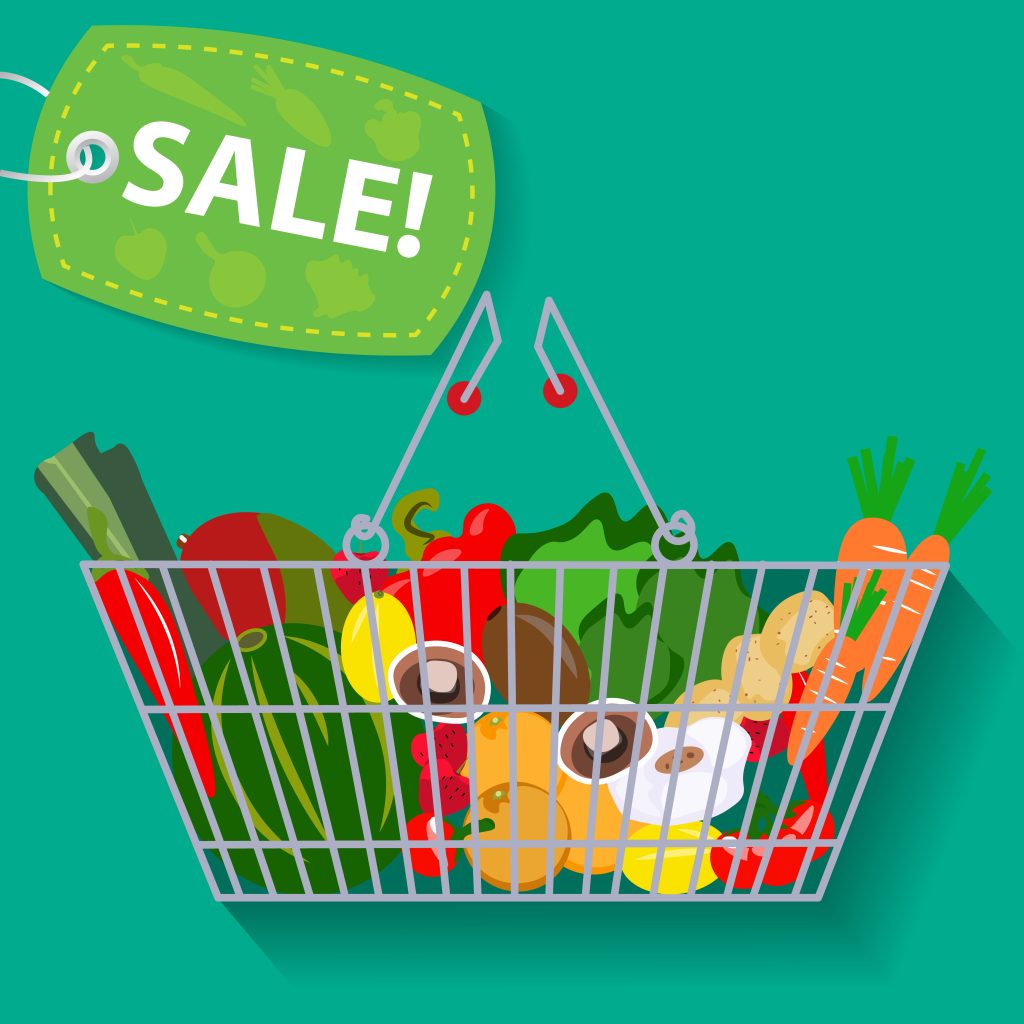 Look Out For Deals
Another way to save money on Italian dinners is by looking for deals at the grocery store. Many stores offer discounts on certain items, such as cheese or olives, that can go into making delicious classic Italian recipes. Pay attention to store circulars for coupons or sales on things like breadcrumbs or frozen pizza dough, which are perfect for making homemade pizzas or calzones. You should also watch for sales on meats such as chicken breasts or ground beef – these can be used in everything from lasagna to meatballs.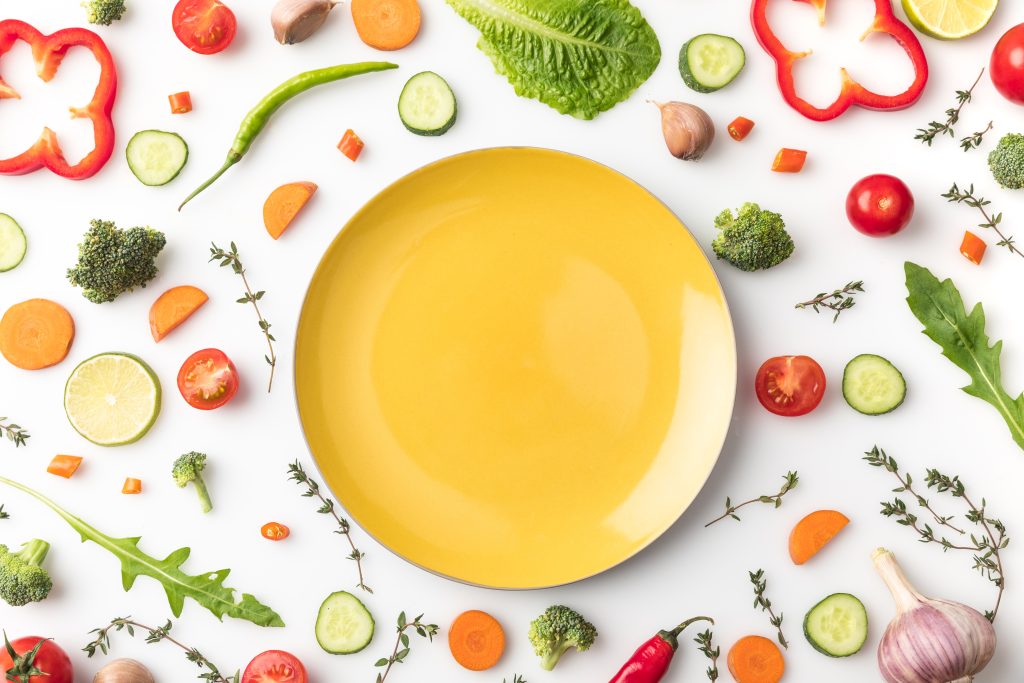 Try Meatless Meals
If you're looking for even more ways to save money while still enjoying delicious Italian food, why not try some meatless meals? Plenty of vegetarian options are just as tasty – think eggplant parmesan or ratatouille made with eggplant, zucchini, peppers, and tomatoes instead of meat sauce.
Italian recipes like spaghetti puttanesca (a classic tomato-based sauce made with capers and olives) are hearty enough to satisfy even the most devoted carnivores, especially when they're paired with crusty bread or a light salad! And if you need something heartier than pasta alone, add protein-packed beans such as garbanzo beans into the mix – they're inexpensive yet still full of flavor!
Ferlito's Favorite Budget-Friendly Italian Recipes
At Ferlito's, we have created authentic Italian dishes for over 40 years. We have an extensive menu with all of our customers' favorite Italian recipes, like hearty soups, baked lasagna, chicken and veal parmesan, and much more. But we know that during these trying times, it's not always in the budget to take the family out to dinner. That's why we've compiled some of our favorite budget-friendly Italian meals, all made with inexpensive ingredients that you may already have in your pantry or refrigerator.
We hope this list inspires you to create delicious, wholesome meals that your whole family will love!
Spaghetti with Bolognese Sauce
This classic meat sauce dish is always a fan favorite and is surprisingly easy to make. All you need is some olive oil, beef or chicken stock, red wine, ground beef, garlic, onions, tomatoes, tomato sauce, herbs like oregano, thyme, basil, bay leaves, salt, and pepper to taste. A basic bolognese sauce is the perfect Italian meal as it requires minimal ingredients but still packs a punch when paired with pasta (spaghetti noodles are often used) and fresh mozzarella. If you'd like to get even more creative, you can add mushrooms or bell peppers for an added depth of flavor to your comfort food.
Chicken Parmesan
This classic Italian recipe is a comfort food sure to be a family favorite! Ingredients include chicken breasts, flour (in case of allergies or sensitivities, it's perfectly acceptable to substitute with a gluten-free option), eggs, olive oil, breadcrumbs, parmesan cheese, salt and pepper, Italian herbs (thyme, basil, rosemary, and oregano are perfect options), garlic powder, and marinara sauce. Most of these ingredients are pantry staples, and since it's a one-pan meal, clean-up is quick and easy! Even if you love cooking, that leaves more time to spend with family or friends, and who can argue with that?
The key here is to use thin chicken cutlets, so they cook quickly and evenly without drying out in the oven. You'll also want to prepare your own breadcrumb mixture using breadcrumbs, parmesan cheese, herbs, and spices—this will make sure your chicken cooks perfectly and finishes with a nice crunchy coating while adding tons of flavor. Serve over cooked pasta or roasted vegetables for a delicious dinner that won't break the bank.
Lasagna Roll-Ups
Although not traditional Italian fare, these lasagna roll-ups are a fantastic modern take on a favorite pasta dish. While traditional lasagna is a time-consuming ordeal, these roll-ups are great for busy nights because they come together quickly and easily!
All you need is cooked lasagna noodles, ground beef or Italian sausage, marinara sauce, onion, garlic, Italian seasoning, and cheese (ricotta, parmesan, or mozzarella are all great cheese options. Or, if you're feeling rebellious, mix all three cheeses for the ultimate comfort food!), egg (to bind ingredients) and any other toppings you'd like such as spinach or mushrooms.
Simply spread the ingredients onto each noodle before rolling them up into individual servings and top with marinara sauce and cheese before baking in the oven until golden. Serve these delicious roll-ups with an Italian salad for an easy weeknight dinner everyone will love!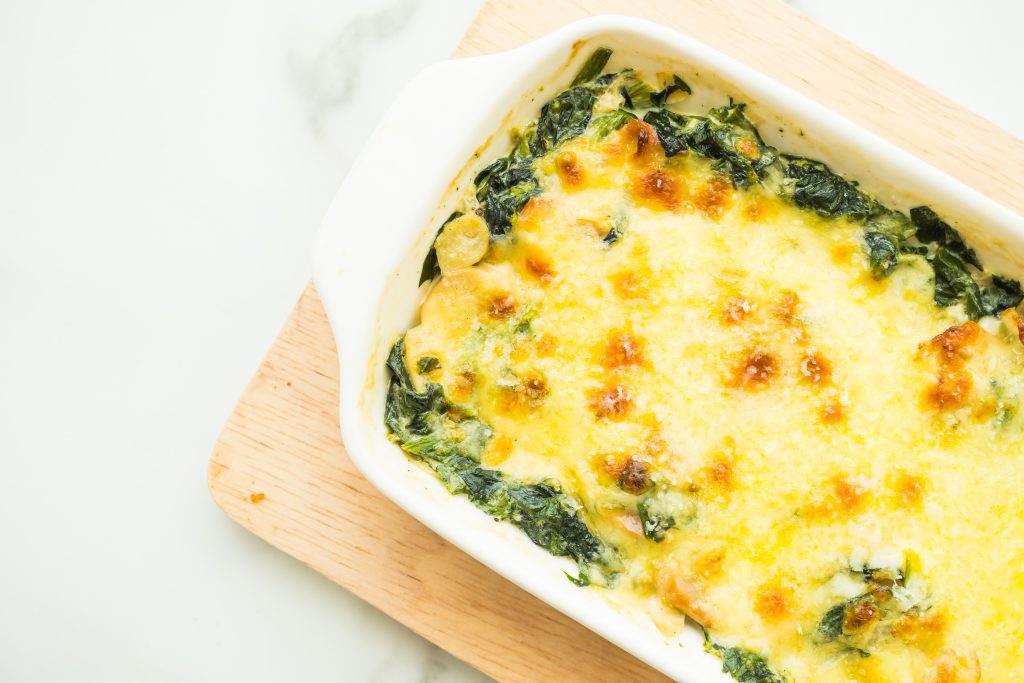 Vegetarian Lasagna
Who doesn't love lasagna? When my family thinks of Italian recipes, lasagna is always the go to recipe!
Vegetarian versions are just as full of flavor and perfect as their ground pork or Italian sausage-filled counterparts for those looking to save money on meat. To make it even more affordable, opt for store-brand canned tomatoes, ricotta cheese, and frozen vegetables instead of fresh ones. You can also use oven-ready lasagna noodles to skip an extra step in the cooking process.
Start by sauteeing carrots, bell peppers, zucchini, onion, and spinach in extra-virgin olive oil, with salt to taste. If you plan to make a marinara sauce, diced tomatoes (strained), fresh basil, garlic, salt, and red pepper flakes should do the trick. Use a food processor to combine ingredients and blend until smooth. Next, use the (cleaned) food processor to mix a cup of cottage cheese into a finer paste and put it into a separate bowl. Add your cooked veggies to your food processor and pulse until the mixture is finely chopped, and combine it with the premixed cottage cheese. Add another cup of cottage cheese and stir to combine. Finally, alternate layers of your pasta dish with noodles, tomato sauce, and your cheese and veggie mixture. Top with a cup of shredded cheese and cover with foil. Cook at 375 degrees F for roughly 45 minutes (remove the foil halfway through and rotate the pan!) and enjoy your delicious vegetarian lasagna. Bake it until the top layer of melted mozzarella is golden brown and bubbly — yum!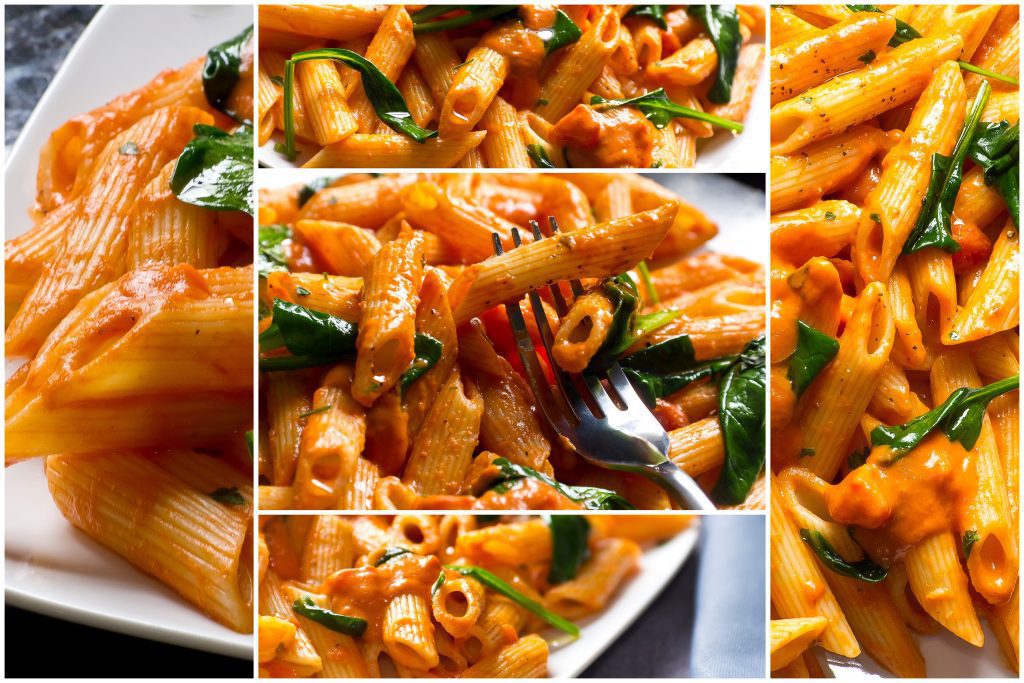 Penne alla Vodka
A creamy cheese and tomato dish that only requires a few ingredients! Olive oil, butter, onion, garlic, vodka, pureed tomatoes, heavy whipping cream, parmesan cheese, penne pasta, and basil (for garnish) should do the trick!
This classic Italian pasta dish will surely be a hit for kids and adults alike! The creamy vodka sauce pairs perfectly with penne pasta, which you can find in bulk at most grocery stores. You can substitute regular milk if you don't have heavy cream on hand; whisk together equal parts of milk and flour until smooth before adding it to the sauce (for consistency).
Fried Ravioli
This unique take on ravioli makes a great appetizer or main course, depending on your preference! And it's easier than you would expect for Italian cooking!
All you need is refrigerated cheese ravioli, eggs, milk, Italian breadcrumbs, oil (for frying), and some marinara (you can make your own or buy pre-made) for dipping! Then, just fry them up in oil until golden brown, and serve them with your favorite dipping sauces—they're sure to be a hit!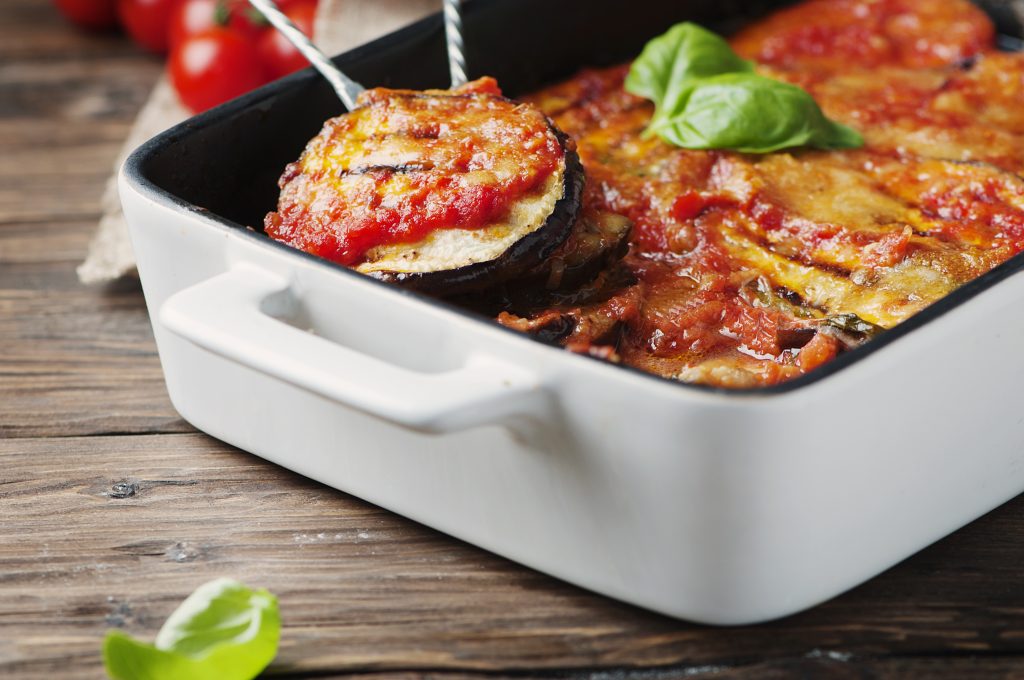 Eggplant Parmesan
Eggplant parm is another excellent option if you're looking for tasty, budget-friendly meals. The best part of this meal is that it only takes seven ingredients! Slice eggplants into 1/4 inch rounds, dip in beaten egg and breadcrumbs, and bake for 5 minutes. Flip and bake for another 5 minutes. While baking, spread spaghetti sauce on the bottom of a baking pan. Pull your eggplant slices from the oven and layer them on top of the sauce, then add a layer of cheese. Repeat layers until you have used your ingredients. Sprinkle the top with basil. Bake it until the eggplant is soft and the cheese is melted (about 35 minutes) — it's delicious served alone or over pasta!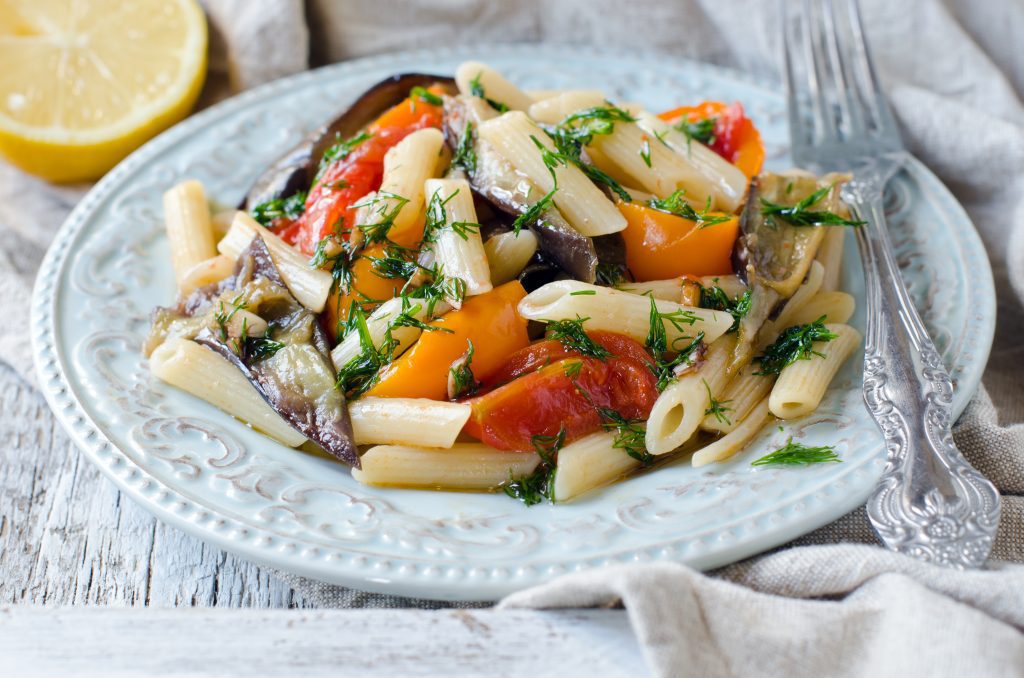 Pasta Primavera
This classic Italian dish is full of bright colors and vibrant flavors. All you need for this recipe is penne pasta, a bell pepper, sliced zucchini, mushrooms, red onion, garlic, lemon juice, parmesan cheese, fresh parsley, butter, and salt and pepper.
Boil the pasta according to package instructions in salted water until al dente. In a separate large skillet over medium heat, sauté your veggies in olive oil until softened. Once the vegetables have cooked through, add the cooked pasta, lemon juice, and cheese to the skillet. Mix everything well and cook for 5 minutes more over low heat. Sprinkle with cheese and parsley before serving if desired!
This pasta dish with a light lemon sauce will be a hit with everyone. If you want to add protein, grilled chicken is a great option. Serve with garlic bread and a salad for a delicious meal! Bon appétit!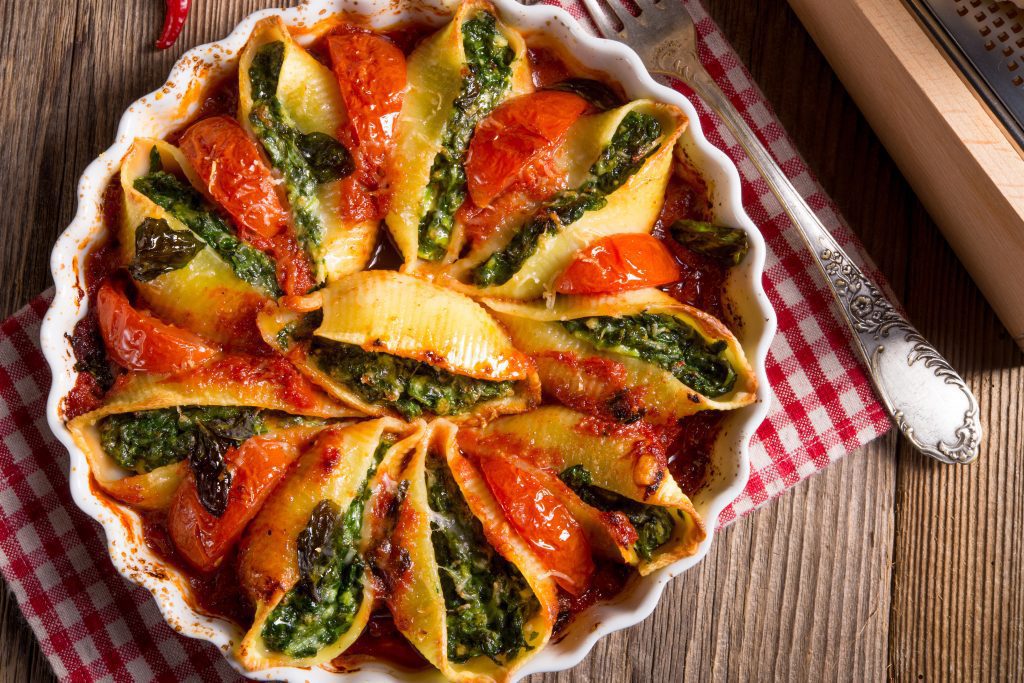 Stuffed Shells
Stuffed shells are always a hit with kids! To make them, you'll need jumbo pasta shells cooked according to package instructions in salted boiling water until just shy of al dente; drain well, then set aside to cool slightly before stuffing.
For the filling, you will need whipped cottage cheese (whipped with a food processor), parmesan cheese, egg, garlic, basil, salt, and pepper as desired. Spread half of a jar of marinara on the bottom of a 9×13 inch baking dish and spoon the mixture into each shell; arrange filled shells side by side in your prepared baking dish, then pour the remainder of your jar of marinara evenly over the top followed by another sprinkle of mozzarella cheese if desired! Bake covered at 350 degrees Fahrenheit for 25 minutes until hot & bubbly throughout. This easy Italian comfort food classic is sure to be a hit with everyone!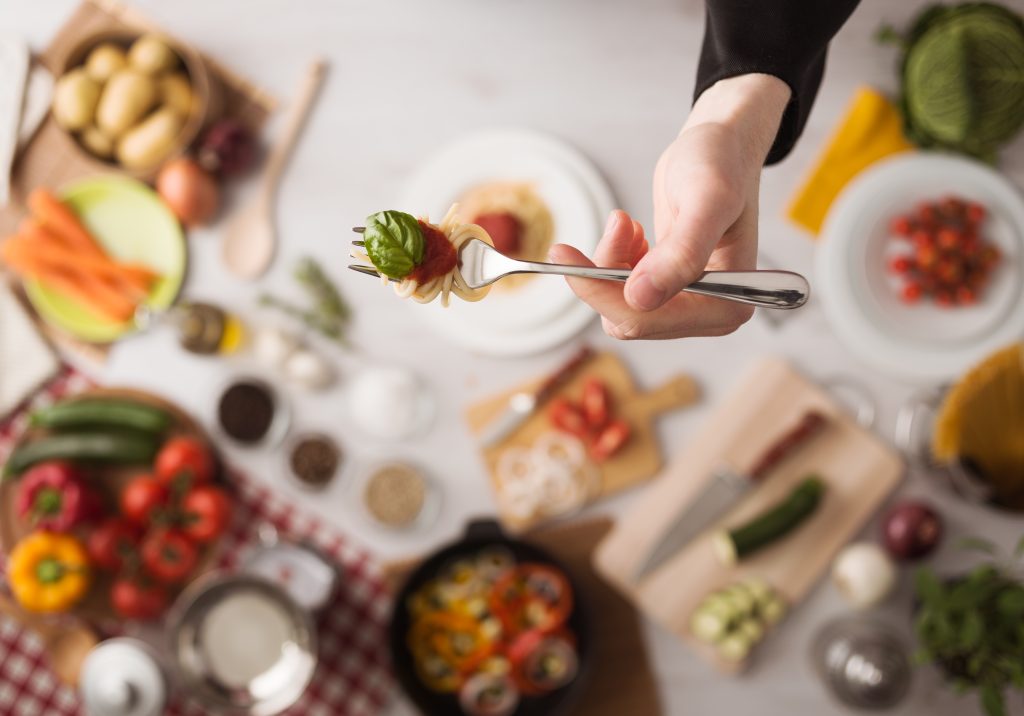 Italian Food Doesn't Have to Be Expensive—These Budget-Friendly Italian Dinners Are Proof!
If you are searching for easy meal options with fresh toppings perfect for busy nights when you don't have much time (or money) to spare, but still want something delicious and satisfying for dinner, these are some of the best Italian recipes we can think of!
Eating Italian doesn't have to come at a high cost; plenty of budget-friendly options will still delight your taste buds! From using pantry staples like canned goods and rice to looking out for deals at the grocery store and trying meatless meals, there are lots of ways you can enjoy delicious Italian dinners without breaking the bank. Whether it's spaghetti with bolognese sauce, chicken parmesan, or lasagna roll-ups—you're sure to find something on this list that your family will enjoy.
So what are you waiting for? Now that you have a collection of the best Italian recipes for easy Italian dishes at your fingertips, it's time to get cooking!
Sophia Doris lives in the Detroit Metro area and loves cooking and eating clean whenever possible. She has strong family values and hopes to publish a children's book to inspire children to try new things (even when they are scary). Sophia enjoys checking out new restaurants and trying craft cocktails when she isn't spending time with her family.