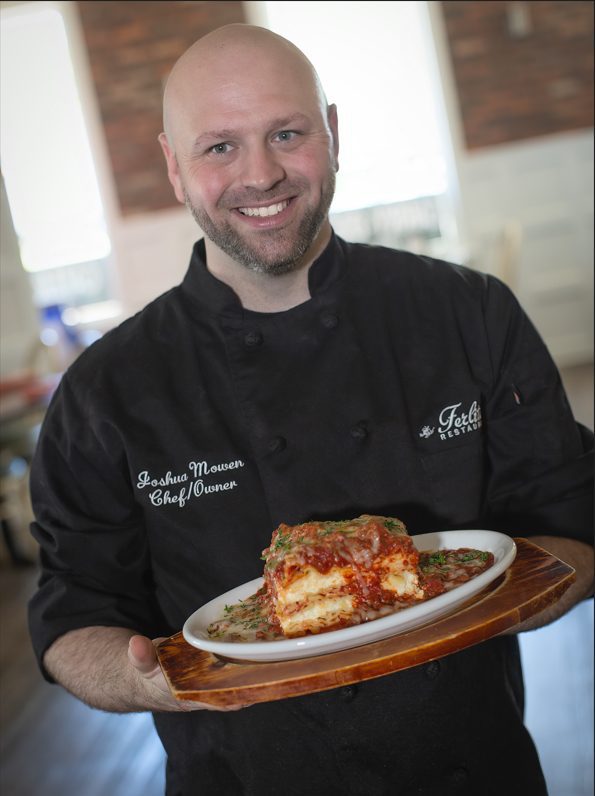 Join us at Ferlito's for great Italian home cooking and great service in a family-friendly atmosphere. For over 40 years we have been specializing in authentic Italian entrees. We offer an extensive menu of customer favorites including homemade chicken pastina and from scratch seasonal soups, baked lasagna, chicken and veal parmesan, fettuccini alfredo, chicken siciliano, and our fall-off-the-bone BBQ ribs, just to name a few.
We're also known for our hand-tossed deep-dish, round pizzas or Chicago-style deep-dish pizzas. All of our pizzas start with our pizza dough we make from scratch and are topped with a blend of quality mozzarella, provolone, and Tuma cheeses and are baked to order in our stone-lined oven.
We offer a variety of fine wines, cocktails and beer and serve homemade pies and Alinosi's spumoni daily.
Please ask for our catering menu for your next family or office function. All of our dinners and pizzas are available to carry out and for your convenience, we offer delivery service for only $3.50.
Located One block North of Vernier & Mack