Spaghetti and meatballs is one of a handful of classic Italian dishes that anyone can find in Italian restaurants around the world. It's a comforting dish that has been enjoyed for decades and has become an iconic part of Italian culture if you ask people worldwide. But have you ever wanted to know the history and culture behind spaghetti and meatballs and how they have become so popular? If so, stick around, and let us give you the sauce! We'll also provide tips on where to find the best meatball recipe and a few cooking tips for creating the perfect homemade spaghetti.
Just don't expect us to hand out the recipe for our spaghetti sauce or meatball mixture. We've seen what happens in the movies when you give away family secrets!
Suppose you're the type that believes all spaghetti sauce is deliciously equal, whether the meatball mixture is made of ground beef, ground pork, hot Italian sausage, ground chicken, bread crumbs, or a combination of all of the above, as long as the outcome is a tender meatball. In that case, you may be interested in learning about the history and culture of spaghetti and meatballs.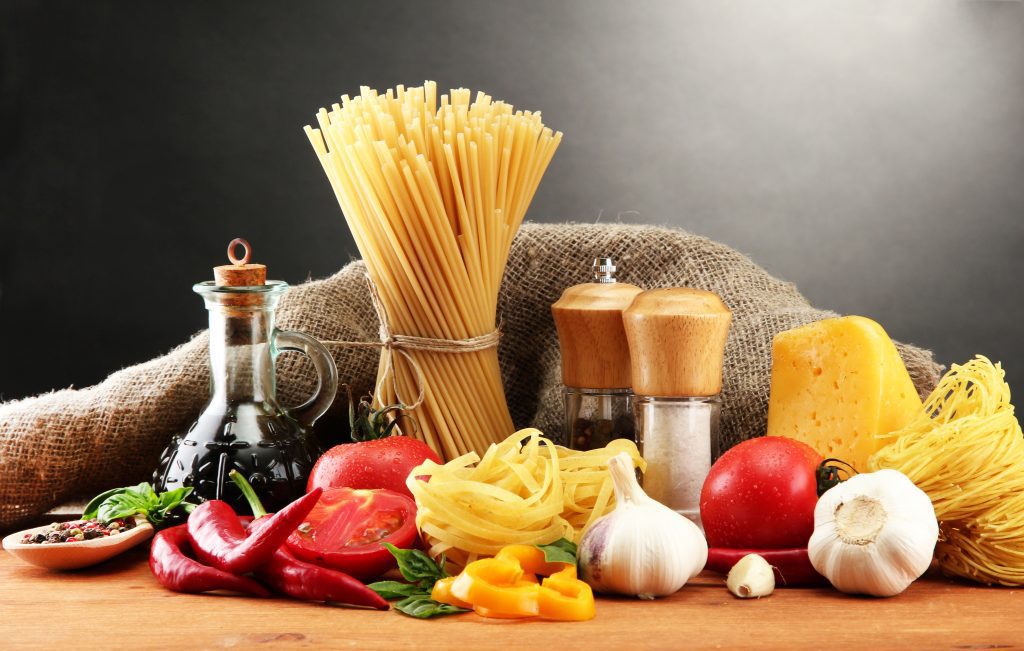 What is Spaghetti?
"Spaghetti" originally referred to pasta made from semolina flour and water. "Macaroni" is often used interchangeably in the United States with "elbows." However, "maccheroni" in modern Italian refers to dried pasta in the shape of a tube. Still, many manufacturers use "macaroni" to refer to any dried pasta made with only flour and water. Food manufacturers use the word "noodle" to refer to fresh or dried dough made with eggs. The term "spiaghetti," which means "little strings" in Italian, has come to be used generically to refer to any dry, egg-free pasta.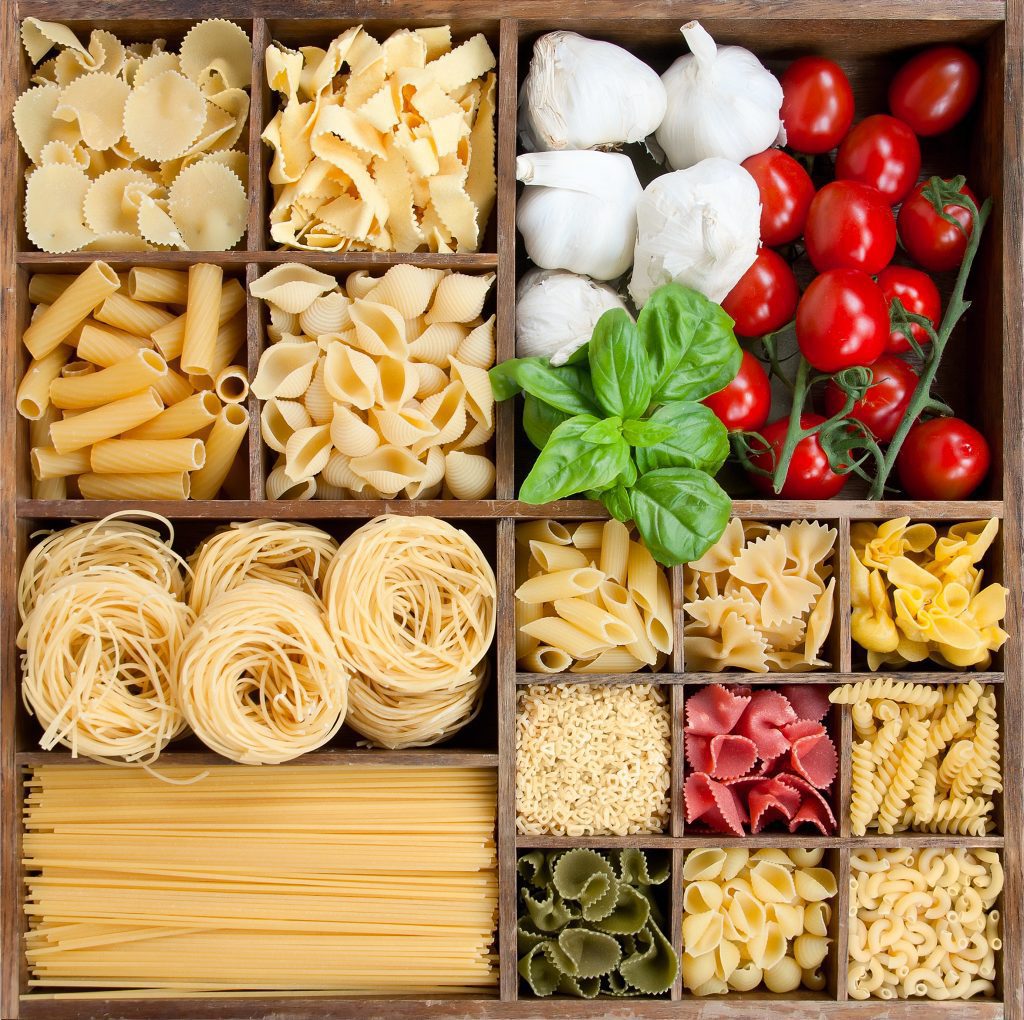 The Origin of Spaghetti and Meatballs
The dish was brought to the United States by Italians from southern Italy… kind of.
In some parts of Italy, along with most modern Italian cookbooks, pasta dishes with tomato sauce and different kinds of meatballs are called maccheroni alle polpette and maccheroni alla chitarra con polpette. In English, this means "spaghetti with meatballs." The dish was popularized by Italian immigrants who moved to America in the early 20th century. The traditional version of this dish uses a tomato-based sauce with ground beef or pork meatballs. However, the original version has smaller meatballs than the Italian-American versions and is served with egg-based, baked pasta. This pasta dish has become an iconic part of American cuisine.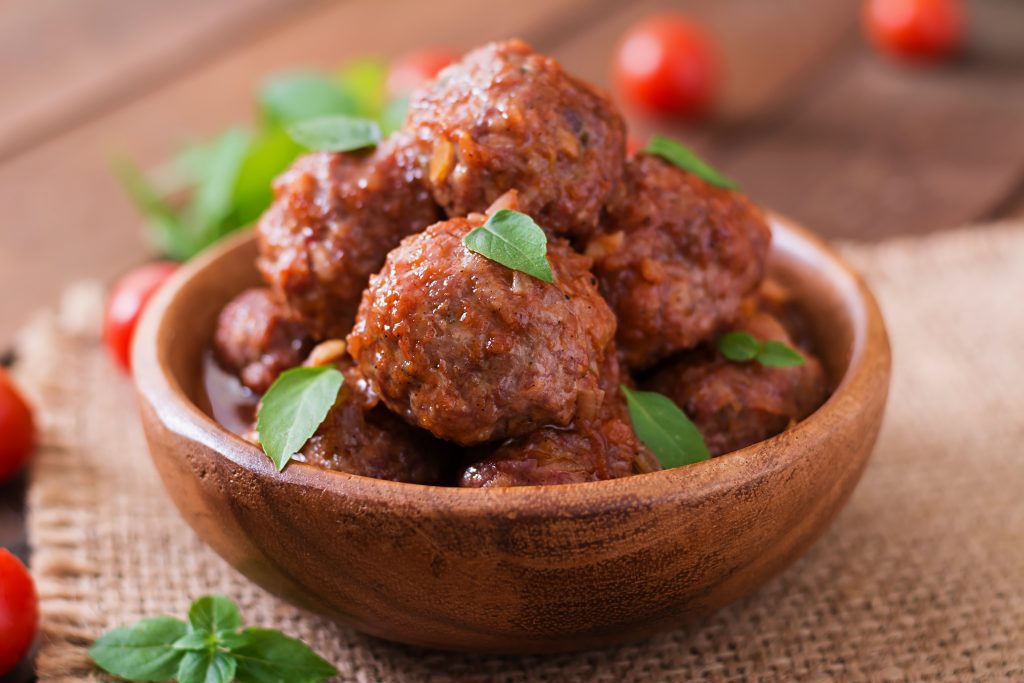 The Popularity of Spaghetti and Meatballs
Spaghetti & meatballs is an iconic dish with a rich history of providing comfort to many people worldwide! It's popular because this dish is both simple and delicious to make. It's also economical – you can make a large batch with just a few ingredients or even with just the leftovers in your fridge!
It's easy to see why so many cultures around the world have embraced some version of this dish. In fact, "spaghetti and meatballs" is one of the most commonly searched terms on Google for Italian cuisine. Olive Garden gets thousands of monthly searches for their spaghetti sauce and meatball recipes alone! 
With a long and rich history, the simple yet comforting flavors have made this dish a global favorite. We encourage readers interested in learning more about this classic dish to seek out various recipes online to make your own version at home using excellent quality ingredients (and don't forget to share your creation with us on social media!)
You could also visit local restaurants, like us at Ferlito's Italian Restaurant in Grosse Pointe Woods, MI, serving a great recipe for this delicious Italian staple dish!

How to Cook Spaghetti with Meatballs
Spaghetti and meatballs is an Italian-American dish made with spaghetti, tomato sauce, and cooked meatballs.
Start with Tomato Sauce
To cook spaghetti sauce, start by simmering whole tomatoes, crushed tomatoes, canned tomatoes, tomato paste, and spices such as garlic powder, a bay leaf, fresh parsley, basil, oregano, chili flakes, and other herbs and spices in a sauté pan, dutch oven, large pot, or slow cooker on medium heat until it has reduced and thickened.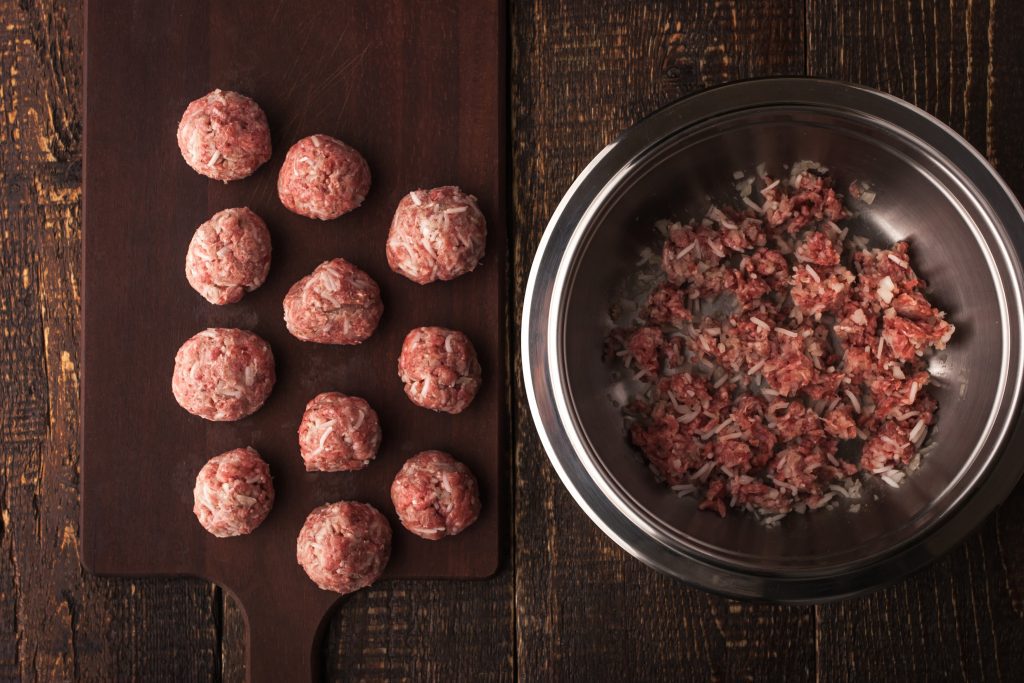 Find a Sauce and Meatballs Recipe with All Your Favorite Ingredients
While the sauce is simmering, find an appealing recipe for meatballs and get to work! Gently mix a meat mixture containing ground beef, ground pork, ground turkey, chicken, Italian breadcrumbs, and eggs in a large bowl. You may add onion and other ingredients based on a great recipe you've found that your family loves or your great-grandmother's best recipe!
The meatball mixture will need to be turned into balls and then fried in a pan with olive oil (or baked on a baking sheet in the oven) until golden brown. Some people will even put the entire mixture through a food processor before making the mixture into meatballs.
Combine the Finished Ingredients
Once cooked, you can add meatballs to the same pot, large pan, slow cooker, or dutch oven that contains the sauce. The cooked meatballs are then simmered over medium heat in the sauce before being served over pre-cooked spaghetti.
Serve and Enjoy!
Finally, serve up the spaghetti and meatballs with freshly grated parmesan cheese, Italian bread with olive oil and spices, or an antipasto salad. Enjoy!
If you've made extra sauce or meat balls to freeze, let them cool completely before freezing, as hot liquids can damage the seal of a freezer bag.

How Do You Find the Best Meatball Recipe or Marinara Sauce for Your Preferences?
There are many great recipes for spaghetti and meatballs, so it's essential to find the one that best suits your taste. When looking for a meatball recipe, or if you think you know the basics enough to wing it, keep these tips in mind:
Remember to utilize the internet for recipe ideas and reviews from others who have made the recipe. Use your favorite ingredients in your search terms. For example, if you are only searching for meatballs made with ground beef, add that to your search.
Use the meat you prefer, such as ground beef, pork, turkey, or Italian sausage. Use a combination of ground beef, pork, and/or chicken for the most flavor.
If you have a favorite recipe for meatloaf mix, it can double as a great meatball recipe.
Stick to traditional Italian ingredients like garlic and herbs for a more authentic flavor.
Consider adding vegetables such as mushrooms or onions for added texture and flavor.
Experiment with different seasonings to make the dish your own.
Heat olive oil in a pan before adding the raw meatballs. This helps them to get a nice golden-brown crust.
Using jar sauce and tomato paste as a base for your spaghetti before adding parmesan cheese and all your other favorite spices makes the process much easier. However, be sure to taste your sauce as you cook. Commercial jar sauce can sometimes be salty or have different lingering tastes that need balancing!
Meatballs can be cooked on a baking sheet in the oven. However, a baking sheet and the oven may take longer than frying in a pan with olive oil.
Fresh parmesan cheese added to the top of the dish adds a great flavor.
Remember to share your creation with us on social media! We love to see others with a passion for Italian cuisine, and your recipe may inspire others to make their own!
Have fun and enjoy your dinner!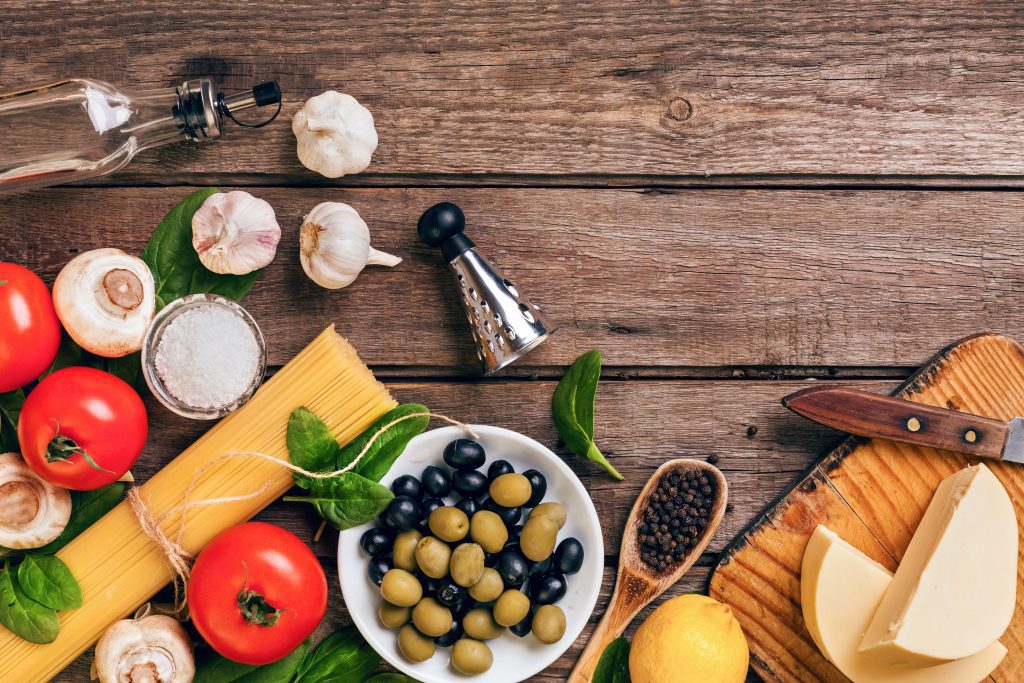 Spaghetti and Meatballs: A Family Tradition at Ferlito's Italian Restaurant
Every family has their own unique traditions. To us, when it comes to food, nothing says "family" like a plate of delicious al dente noodles drowning in a sauce recipe that tantalizes tastebuds with the perfect blend of tomato puree, Italian seasoning, parmesan cheese, garlic powder, yellow onion, fresh basil, and the ideal ground beef to ground pork to bread crumbs meatball mix ratio from a go-to meatball recipe! If you're making it at home, you could make a double batch and freeze half for later! (Forget a double batch, if you have a great recipe, make it a triple! And make sure you're not on your last freezer bag before you run for groceries!)
For over 40 years, Ferlito's Italian Restaurant has served this classic dish with a touch of love. Chef Josh Mowen bought the restaurant in 2015. We have continued the OG family's passion for Italian food and the perfect spaghetti and meatballs recipe ever since. So let's explore what makes our beloved spaghetti and meatballs stand out from the rest!
Our Menu Is Created With Sustainable and Non-GMO Products Whenever Possible
We believe that great food starts with high-quality ingredients. Therefore, we strive to use sustainable sources whenever possible to provide the best quality dishes for our guests. From the ground beef to the bread crumbs, we promise you will taste the difference in our recipes!
From the Bread Crumbs to the Ground Beef; Delicious Italian Food with a Little Local Flavor
We use local and organic veggies when possible. For added flavor and nutrition, we make sure to incorporate a variety of fresh herbs and spices, including oregano, basil, rosemary, garlic powder, and many others, sourced from local suppliers. This includes choosing local mom-and-pop shops over big-box restaurant suppliers, spending weekends at Eastern Market picking out meats, vegetables, and spices, and even working with local breweries and distilleries to offer unique drinks at the bar.
We also donate our time and volunteer at Eastpointe Community Garden, a volunteer-run garden co-op in Detroit that has recently been making waves producing food for their community. We love getting our hands dirty to bring our passion and hard work to your dinner table! Whether we're simmering sauce over medium-high heat for hours while checking the spaghetti and meatballs recipe often to ensure consistency, planting sustainable vegetation in the local community garden, or donating the food to feed the less fortunate in our community, our love for food and family is evident in every bite.
Award Winning Food
The proof is in the pudding—or should we say it's in our meatball recipe?
ClickOnDetroit has voted us a top 5 Italian restaurant four times—and all it takes is one bite of any of our fresh Italian dishes to understand why!
Our Signature Spaghetti & Meatballs
Of course, no Italian restaurant would be complete without its signature dish! Our classic spaghetti sauce recipe includes tender ground beef cooked in a rich tomato sauce and served on top of al dente pasta noodles, sure to make your mouth water and pass any taste test.
Our dishes are made with only the freshest ingredients available to bring out the full flavor of each bite. Our marinara sauce and spaghetti sauce are made with fresh tomatoes that are slow-cooked for hours to bring out the natural sweetness. The meatballs are handcrafted using non-GMO beef and cooking techniques that make all the difference in the flavor. Our delicious meatball mixture, with its perfect Italian seasoning, is sure to be a hit with even the pickiest eaters in your family.
 
The History of Ferlito's Italian Restaurant
Ferlito's was founded over 40 years ago as a small family business specializing in traditional Italian cuisine. It stayed in the same family until 2015. So when Chef Josh Mowen, a former Ferlito's team member who switched gears from technology to culinary art because of his devotion to Ferlito's, bought the restaurant, he and this local staple started a new journey together.
In his seven years as owner, Chef Mowen has retained Ferlito's family traditions while updating the restaurant's aesthetics and its business model to include points such as utilizing sustainable food sources, buying seafood from local businesses, and donating volunteer time to the Eastpointe Community Garden and other community projects to make a difference in the lives of our neighbors, including those in need.
Chef Mowen now looks forward to a future of sourcing local producers of all the staples: freshly ground black pepper, fresh parsley, ground Italian sausage, parmesan cheese, and more. His passion for providing high-quality ingredients is evident throughout our menu, which features house-made sauces, fresh pasta, hand-tossed pizzas, and more.
The Heart of Ferlito's
At Ferlito's, we understand the importance of fresh ingredients in creating exceptional dishes like our signature spaghetti and meatballs. You'll never find frozen meatballs on our menu! We strive to use organic produce whenever available because great food starts with high-quality ingredients. We also take pride in working with local butchers and other businesses whenever possible – it adds flavor to our dishes and supports our community! We believe we should enjoy great food responsibly, so we are committed to using sustainable sources whenever possible while delivering amazing taste without compromising quality.
Olive Garden Gets a Lot of Searches – Try Ferlito's Instead!
Olive Garden may get a lot of searches online but trust us – you won't find a more delicious plate of spaghetti and meatballs than at Ferlito's Italian Restaurant! Our menu is created with sustainable and non-GMO products whenever possible because we care about our guests' health and happiness just as much as their taste buds! Plus, Chef Mowen uses local ingredients whenever he can, so each bite embodies the spirit of Detroit itself!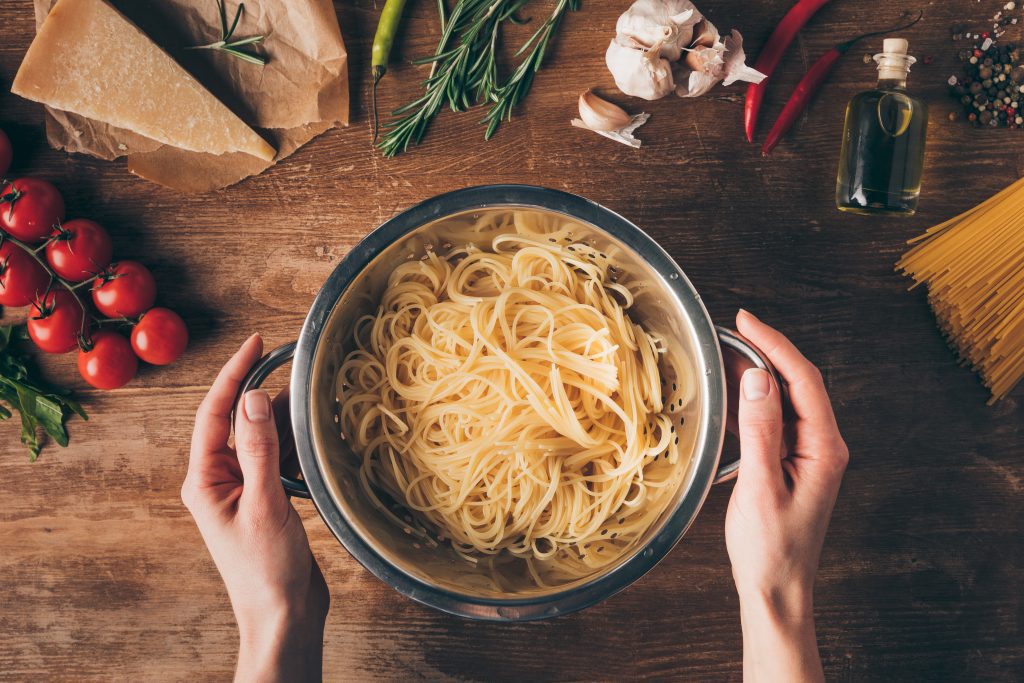 The Best Spaghetti and an Even Better Purpose
Chef Mowen takes great pride in his spaghetti and meatballs dish. It is made with fresh noodles, a homemade tomato sauce, free-range beef, herbs, spices, and fresh cheese. The combination of flavors creates a unique taste you won't find anywhere else!
And what's more? Not only will you get a fantastic meal when you come to Ferlito's Italian Restaurant—you'll also be supporting your local community! At Ferlito's Italian Restaurant, we believe a community is stronger when everyone has access to opportunities. That's why we have partnered with Rising Stars Academy to provide a space for intellectually and developmentally disabled adults to learn new skills. These individuals have the opportunity to work alongside our chefs, learning valuable culinary skills and gaining real-life experience in the hospitality industry.
So come to Ferlito's Italian Restaurant for some of Chef Mowen's fantastic spaghetti and meatballs—you'll get a delicious meal and help to make your community even stronger!
And remember to check out our menu for our other unique dishes!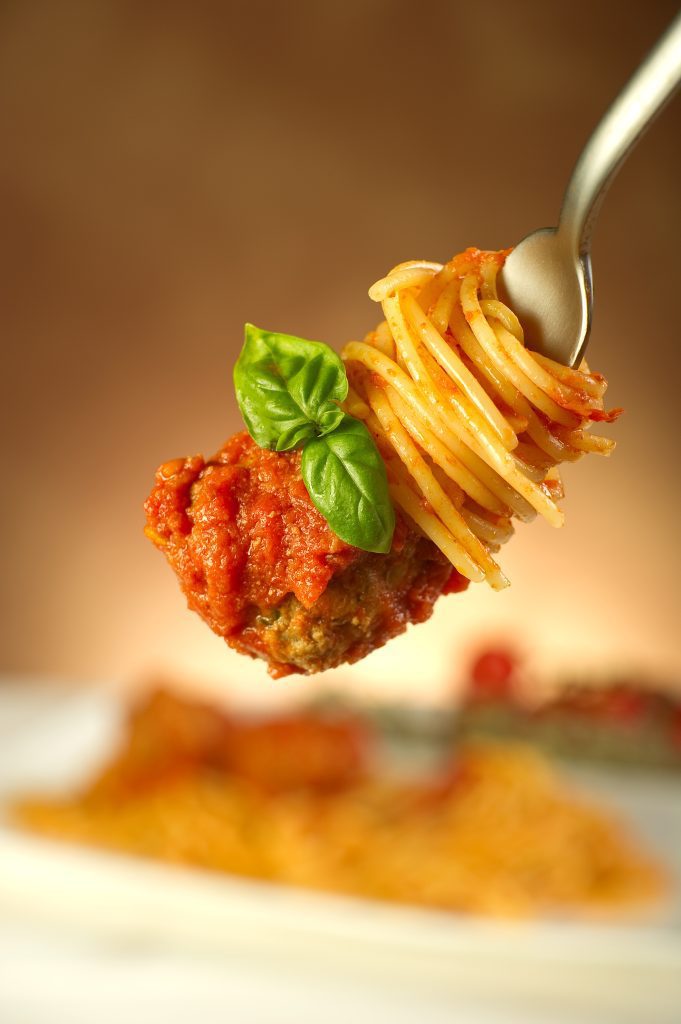 Join The Ferlito's Family Today!
Spaghetti and meatballs have been part of our family tradition since well before Chef Josh Mowen took over in 2015. The only difference now is that we use sustainable sources wherever possible so that you can enjoy your meals knowing they're made with high-quality ingredients sourced locally or from farms across America, from the marinara sauce to the bread crumbs! When you visit Ferlito's Italian Restaurant, you'll experience great food in a warm atmosphere that will make you feel right at home – just like family!
At Ferlito's Italian Restaurant, we strive to provide you and your family with a delicious meal that will leave you satisfied and feeling like part of our family. So, if you're looking for a classic dish done right every time, come out and try our spaghetti and meatballs! Olive Garden might be getting all the press, but it doesn't hold a candle to our homemade meals cooked with love! 
Whether you're looking for a classic marinara sauce, spaghetti and meatballs recipe, or something unique like gnocchi made with locally sourced Amish chicken, there is something here for everyone! So visit us today for an unforgettable experience—we guarantee you won't regret it!