Who doesn't love Italian food? It's one of the most popular cuisines in the world for a reason! Unfortunately, many classic Italian dishes are packed with calories, which makes it difficult to keep your waistline under control by choosing healthy Italian recipes.
Think about it.
When you think about Italian food, the first thing you picture is a steaming pile of noodles (carbs) covered in zesty cheese or tomato sauce. But it doesn't have to be that way! There are plenty of mouthwatering healthy Italian recipes everyone should know how to make at home. These completely delicious recipes use all the same classic ingredients as your favorite pasta dish or pizza, but with a few simple changes, you can create a healthy Italian recipe that is both tasty and nutritious.
I'm Sophia Doris, a food blogger from Grosse Pointe, MI. Like so many people, I love Italian food. Italian classic pasta dishes have always been my go-to comfort food. But as I get older, I watch those carbs going straight to my hips every time! So, I'm always on the lookout for delicious and healthy Italian recipes packed with leafy greens and fresh herbs.
If you're looking for a delicious, healthy way to enjoy a classic Italian meal without breaking the bank, then this blog post is for you! I'll share some of my favorite healthy Italian recipes that are both nutritious and delicious! From classic pasta dishes with a twist to vegetarian Italian recipes, there's something here for everyone, but you won't see a single (flour) noodle on this list! But don't worry—there are plenty of ways to enjoy delicious Italian recipes without them. There's nothing worse than sacrificing flavor for health!; I would never make you choose!
Italian food doesn't have to mean heavy dishes laden with cheese and pasta. Here are five healthy Italian recipes that will make your taste buds sing without adding inches to your waistline.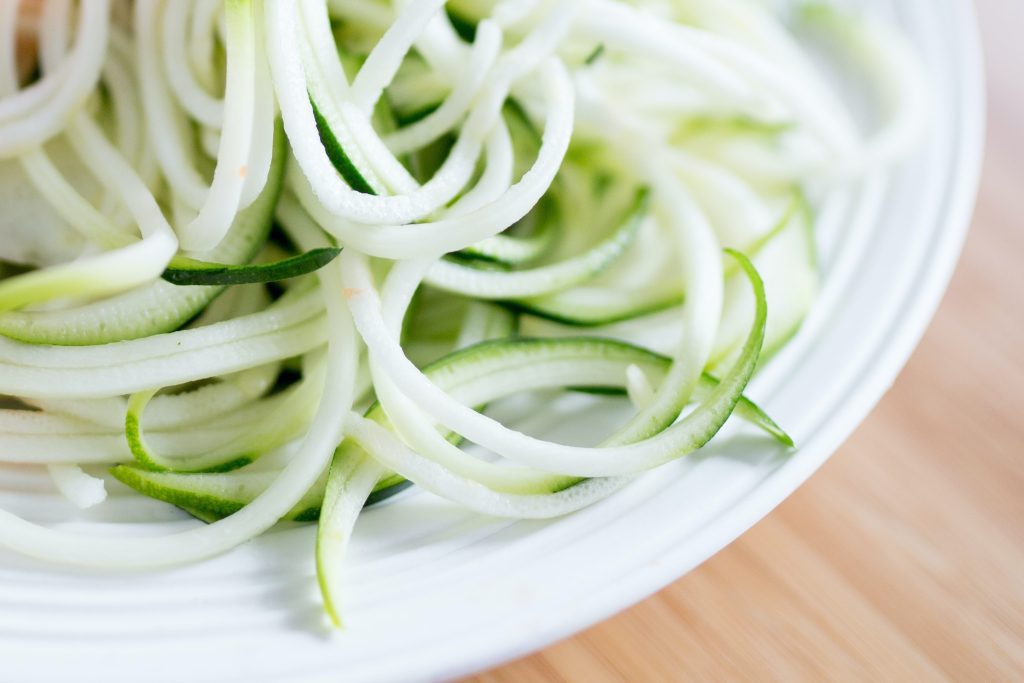 Zucchini Pasta Pesto
If you're a lover of pasta and looking for an easy weeknight dinner that still tastes gourmet, this vegetarian option fits the bill perfectly! Zucchini noodles mixed with pesto sauce give this dish an herby kick while still being light enough to leave out the accompanying carb coma! All the taste and none of the guilt – now that's a win-win!
Plus, it's as easy as….well, pasta! This healthy Italian recipe only has a few ingredients and takes a little over half an hour from start to finish; the perfect dish for a light lunch!
Don't worry, carnivores! I would never leave you hanging! You can add some cooked chicken breast, salmon, or even chicken sausage to make this a complete meal for those out there claiming a recipe isn't a meal if it's lacking in meat!
Ingredients:
1/4 cup extra virgin olive oil
2 large zucchinis, ready to be spiralized into noodles (yes, there's a special tool for that!)
2 cloves garlic, minced
cherry tomatoes
3 tablespoons pine nuts, toasted and chopped
1/3 cup fresh basil leaves, finely chopped
1 teaspoon lemon juice
Salt and pepper to taste
Parmesan cheese for garnish (optional)
Instructions:
Grab your trusty spiralizer and go to town on those zucchinis. Don't worry if it looks like a tangled mess when you're done – it'll all look beautiful in the end. Trust the process, and you'll have funky fun pasta in no time! (you could also use a julienne peeler or mandoline on the zucchini for straighter noodles, but that isn't nearly as much fun!)
Set aside those spirally veggie pasta!
Grab a large skillet and heat the oil over medium heat.
Add the garlic and cook until fragrant. (about one minute.)
Add the spiralized zucchini noodles to the skillet and season with salt and pepper.
Sautee for 2-3 minutes or until cooked through but still slightly crisp.
Remove from heat and set aside. (For an even healthier meal, ditch the pan and the oil and boil the noodles for one minute!)
In a blender or food processor, add the basil, pine nuts, lemon juice, a pinch of salt and pepper, and blend until smooth. With the machine running slowly, add in oil until desired consistency is reached. Taste for seasoning adjustments if desired.
Toss together cooked zucchini noodles with pesto sauce until well combined and warmed through. Toss in a handful of tomatoes and serve topped with freshly grated parmesan cheese. Enjoy!
To add a super tasty twist to this (not) pasta dish, try this healthy Italian recipe cold for a quick summer favorite! Top your pesto with herbs from your garden and some chilled (or even pickled!) roasted peppers for an original recipe that will be sure to satisfy.

Healthy Chicken Parmigiana
If you find yourself running to Chicken Parmigiana as your comfort food but want to make it a bit lighter and healthier, this recipe full of simple ingredients is for you! No need to worry about not feeling satisfied – this version has all the flavor of its greasier cousin but with much less guilt when we ditch the pasta and bread and pile it high on steamed veggies.
Plus, with its simple ingredients, it's as easy as breadcrumbs (even though it's gluten-free)!
Ingredients:
2 large chicken breasts, about 1lb, pounded thin
1/4 cup mozzarella cheese, grated
1/4 cup freshly grated Parmesan cheese
1/4 cup gluten-free breadcrumbs
1/4 cup gluten-free panko crumbs
1 1/2 cup tomato sauce (whichever brand calls to you!)
1 teaspoon dried Italian herbs (oregano, basil, thyme, etc. I always choose based on the pickiest eater in my whole family!)
Salt and pepper to taste
Instructions:
Get your oven preheated – set it to 425 degrees, and if you're anywhere near as absent-minded as me, don't forget the smoke alarm!
Time for the (not) breading station! In a shallow dish, mix GF breadcrumbs, GF panko, and Parmesan cheese. Season with Italian herbs, salt, and pepper.
Heat the oil over medium heat in a medium-sized ovenproof skillet to get things good and ready.
Now, let's see how much of a mess we can make! Cut the chicken breasts into four pieces (or if you want to take it up a notch, pound them out a little thinner to give them more surface area for cheese and sauce!), then dredge them in those freshly prepared breadcrumbs until they're fully coated.
Time to fry those beauties up! Put the chicken in that hot skillet and fry each side for about 3-4 minutes until golden brown. Don't worry if they're not done on the inside yet – you'll finish them off in the oven.
It's time to bake! Transfer that (ovenproof!) skillet full of deliciousness into the oven (with some extra caution so you don't burn yourself!) and let it bake for 5-10 minutes or until fully cooked.
Next, pull out the dish and add sauce, and top each piece of chicken with a fair amount of mozzarella cheese. Return to the oven for a few minutes until the cheese is bubbling like molten lava. Perfection!
Instead of noodles, serve over a bed of freshly cooked vegetables or rice and spoon the rich tomato sauce on top. Sprinkle with basil and Parmesan cheese, and you've got yourself a healthier, lighter version of Chicken Parmigiana. Meaning you can eat more of it without feeling guilty!
Substitute the chicken with other proteins like pork, turkey, or tofu to make this meal even more versatile. It's a great way to use up leftovers too! Dig in and enjoy!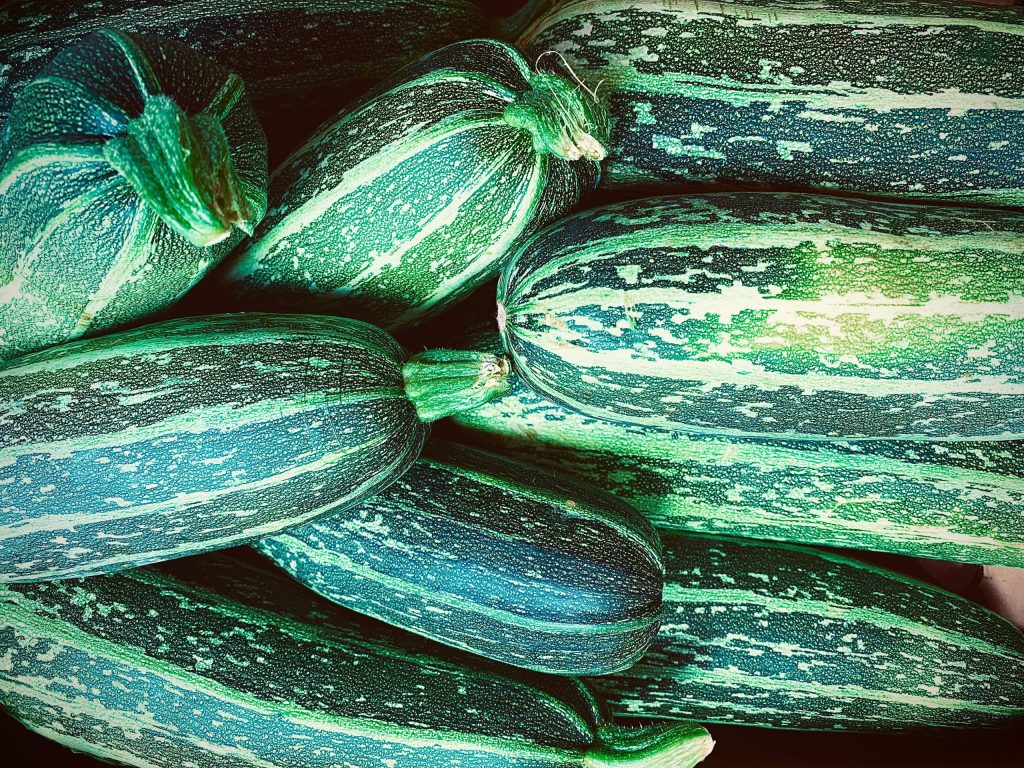 Stuffed Zucchini Boats
When it comes to healthy Italian recipes, this simple dish is the perfect easy recipe to answer that inevitable question: "What's for dinner?!" The zucchini boats are stuffed with your favorite protein, then topped with a cheese of your choice and baked until golden brown. Plus, it only requires one pan – which means less time in the kitchen and more time for… literally anything else! Whether you're looking for a main dish packed with fresh ingredients or a killer side dish, this simple recipe is great for all occasions!
Ingredients:
1 tablespoon olive oil
1 lb ground turkey breast
Shredded cheese – I love to use a mix of fresh mozzarella and parmesan. (I won't tell you how much cheese to use. It's your health. I'll leave that in your hands!)
6 average-sized zucchini
2 cloves minced garlic (or more, if that's your thing. I always think more is better when it comes to garlic. No vampires 'round these parts!)
1/2 onion finely chopped (choose onion based on your family's preference!)
1 cup of your favorite marinara sauce
1 tablespoon of Italian seasonings (fresh herbs are always best!)
salt and pepper to taste
Instructions:
Preheat oven to 375 degrees F. Line a large baking sheet with parchment paper and spray with cooking spray. Set aside.
Cut all of your zucchini in half and scoop out the seeds and most of the flesh to create a "boat." Don't throw out the flesh! Chop it up and set it aside.
Heat a large non-stick skillet over medium-high heat and add the oil. Add in the garlic and onion, stirring often, until they are softened and lightly caramelized.
Add the ground turkey breast to the skillet and use a spoon or spatula to break it into small pieces as it cooks.
Once the turkey is cooked through (4-5 minutes, you'll want to see a consistent light brown with no pink), add the finely chopped zucchini innards to the mix.
Add marinara sauce, Italian seasonings, salt, and pepper, and let your tantalizing mixture simmer for about 10 minutes.
Place the zucchini boats you made earlier onto the baking sheet (cut side up, obviously), and stuff each boat with an evenly spooned serving of your delectable turkey mixture.
Top each boat with a handful (or two) of cheese and bake in preheated oven for 15-20 minutes or until cheese is melted and bubbling. (If you are anything like me and you forgot to set the timer, you're looking for a light golden brown.)
Remove from oven and enjoy! Sprinkle with freshly grated parmesan cheese if you want to be fancy, or just dive right in and enjoy the deliciousness.
This recipe can easily be converted to vegetarian by swapping out the turkey for a plant-based protein. Just make sure you cook it through before adding the marinara sauce! You can also add just about any of your favorite veggies to this meal to spruce it up. From leafy greens like spinach to savory flavors like mushrooms, These stuffed zucchini boats are filling, healthy, mouthwatering, and customizable – perfect for a weeknight meal or as part of your next special occasion dinner. Enjoy!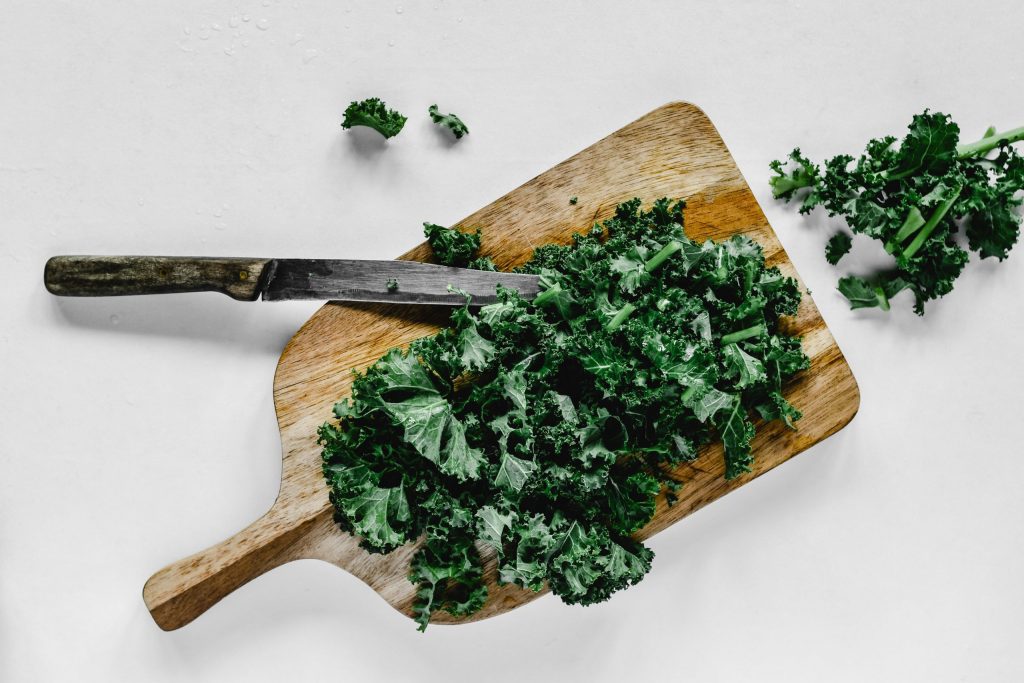 Healthy Tuscan Bean Soup
This healthy, delicious take on traditional Italian cuisine is sure to turn you into a Tuscan chef in no time. With hearty cannellini beans, vibrant kale, and savory spices, this bowl of goodness is sure to make your taste buds happy any time of the year! It's packed with nutritious ingredients like cannellini beans, kale, carrots, celery, and more! Plus, it's quick and easy to make and totally customizable – add more kick with red pepper flakes or switch up the broth for even more tasty options. So grab your ingredients, and let's make dinner!
Ingredients:
2 tablespoons of olive oil
3-4 cans of cannellini beans (drained and rinsed)
1 yellow onion (diced)
3 cloves of fresh garlic (minced)
2 carrots (peeled and chopped)
2 celery stalks (diced)
3-4 cups of kale leaves (tough stems removed and roughly chopped)
2 tablespoons tomato paste
1/2 cup of white wine (Pinot Grigio is my go-to, but any white will do!)
4-5 cups of vegetable broth or chicken stock
1/4 teaspoon of fresh oregano
1/2 teaspoon of Italian seasoning
1/4 teaspoon of red pepper flakes (optional for added kick)
2-3 bay leaves
Salt and pepper to taste
Instructions
Heat olive oil in a large pot over medium-high heat. Add onions and garlic and cook until fragrant, about 3 minutes.
Add carrots, garlic, and celery to the pot and cook for another 8-10 minutes or until veggies are starting to caramelize. (That caramelization is where all the zesty flavors are!)
Add your choice of white wine and saute everything until the wine is reduced. (Another important step! Don't lose flavor by skipping this step!)
Add tomato paste, cannellini beans, and vegetable broth/stock to the pot. (The amount of stock you will use depends on if you like your base more brothy or stew-like. I usually go with 4 cups of broth, but you may want as low as 2.)
Add oregano, Italian seasoning, red pepper flakes (optional), bay leaves, and salt and pepper to taste. Stir everything together and bring it to a low boil.
Once it's boiling, reduce it to a low simmer and let it go for 15-20 minutes.
Ditch the bay leaves! (The last thing you want is to bite into one!)
Pull out 2-3 cups and blend them in a blender or food processor until the soup is creamy.
Take your creamy concoction from the blender directly back to the pot and stir it into the mix.
Add your chopped kale and let everything simmer for another 5-7 minutes until the kale is wilted and tender.
Taste test time! Adjust seasonings accordingly (more salt? More pepper?), and then you're ready to serve!
Serve up your Tuscan Bean Soup with a drizzle of oil, a sprinkle of grated Parmesan cheese, and crusty bread on the side, and you have yourself a tasty, healthy meal that's sure to satisfy! Enjoy!
If you're feeling frisky, adding protein isn't out of the question! You can try diced chicken, ground turkey, or Italian sausage. Just cook through the protein before adding it to the soup. Mmm! My mouth is watering just thinking about it.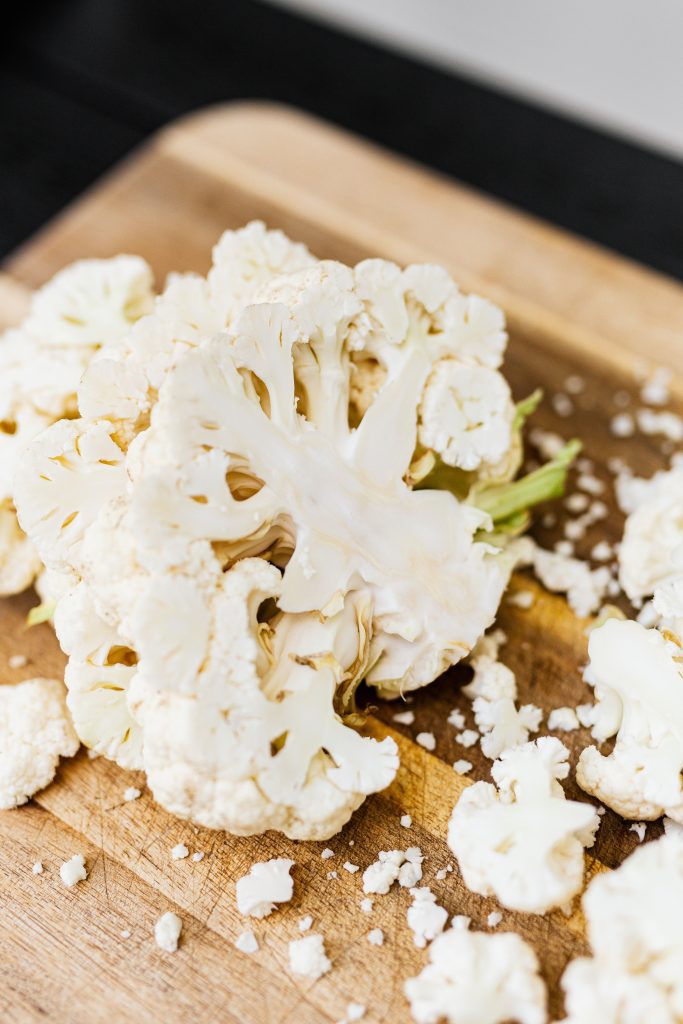 Spinach Artichoke Cauliflower Crust Pizza
Here's a fun way to switch up your usual pizza night – this tasty cauliflower crust topped with spinach, artichoke hearts, and cheesy goodness. It's the perfect balance of vegetables and creamy texture that will make this a hit in your house! Plus, it'll take you no time to whip up this meal for dinner or family gatherings. It's low carb, gluten-free, and full of flavor. Just preheat your oven, and let's get cooking!
Ingredients:
Crust:
2 eggs
1 cauliflower head (grated into 'rice')
1/2 cup grated mozzarella cheese
garlic powder
1/2 teaspoon black pepper (freshly ground)
1/4 teaspoon red pepper flakes (optional)
salt (to taste)
1/2 teaspoon dried (or fresh, if you've got it!) oregano
1/2 teaspoon Italian seasoning
Toppings:
2 1/2 tablespoons olive oil (extra virgin — divided)
1/2 cup grated mozzarella cheese
1/2 cup grated parmesan cheese
1 cup fresh mozzarella (thinly sliced)
1 package cream cheese (softened)
garlic (minced)
3 cups fresh baby spinach (chopped)
1/2 onion (thinly sliced into half-moons)
a large handful of arugula
6-8 artichoke hearts (halved)
1 teaspoon garlic powder
1/4 teaspoon crushed red pepper flakes
Instructions:
The Crust:
Grate the cauliflower into 'rice' using either a cheese grater or a food processor. You will need about 4 cups of cauliflower rice for this recipe.
Transfer the cauliflower rice to a microwavable bowl and microwave for 6-8 minutes. You will want it to be soft but not mushy.
Let cool for at least 15 minutes before handling, or it will be too hot to handle with your hands.
While waiting for your cauliflower, heat the oil in a large skillet over medium heat.
Once the pan is hot, add onion to the skillet and sauté until soft and caramel brown (about 10 minutes).
Add spinach and garlic and cook until spinach wilts. Set aside.
When the cauliflower is cool enough to handle, transfer it to a (clean!) kitchen towel and squeeze out as much moisture as possible. Then, transfer it to a (dry!) bowl.
Add eggs, grated mozzarella, garlic powder, black pepper, red pepper flakes (optional), salt, oregano, and Italian seasoning. Mix everything until a dough forms.
Preheat your oven to 450°F.
Coat the surface of a large ovenproof skillet completely with olive oil. (If you don't use enough oil, the crust may stick.)
Transfer your cauliflower dough to the prepared skillet and spread it out evenly with your hands.
(This is where it may sound a little odd, but hear me out!) Put the skillet on the stove and cook on medium heat for 6-7 minutes. When it's just starting to brown around the edges, it's ready for the oven!
Bake the crust in the preheated oven for 15 minutes. Remove the pan and allow to cool for 5 minutes.
The Toppings:
While the crust is baking, whisk together the softened cream cheese and parmesan cheese in a small bowl until combined.
Fold in your spinach mixture.
When your crust has rested for a full five minutes, spread the cheese and veggie mixture over the top. Be generous!
Arrange artichoke hearts evenly over the pizza and top it with freshly sliced mozzarella.
Throw it back in the oven for about 5 minutes. You'll know when it's ready! The cheese will be bubbly, and the edges of the crust will be golden brown.
Take it out and let it cool for 5 minutes before slicing.
Top with fresh arugula, salt, freshly ground black pepper, parmesan, or whatever else you're feeling!
Enjoy this healthy Italian-inspired pizza that will make you forget you were even concerned about carbs!
You can use this crust recipe for any kind of pizza you'd like. Get creative with the toppings! Add meat, switch out parmesan cheese for feta, or experiment with different types of veggies. No matter what you decide to top it with, one thing is for sure — this cauliflower pizza crust will be a total hit and worth every bite! Enjoy!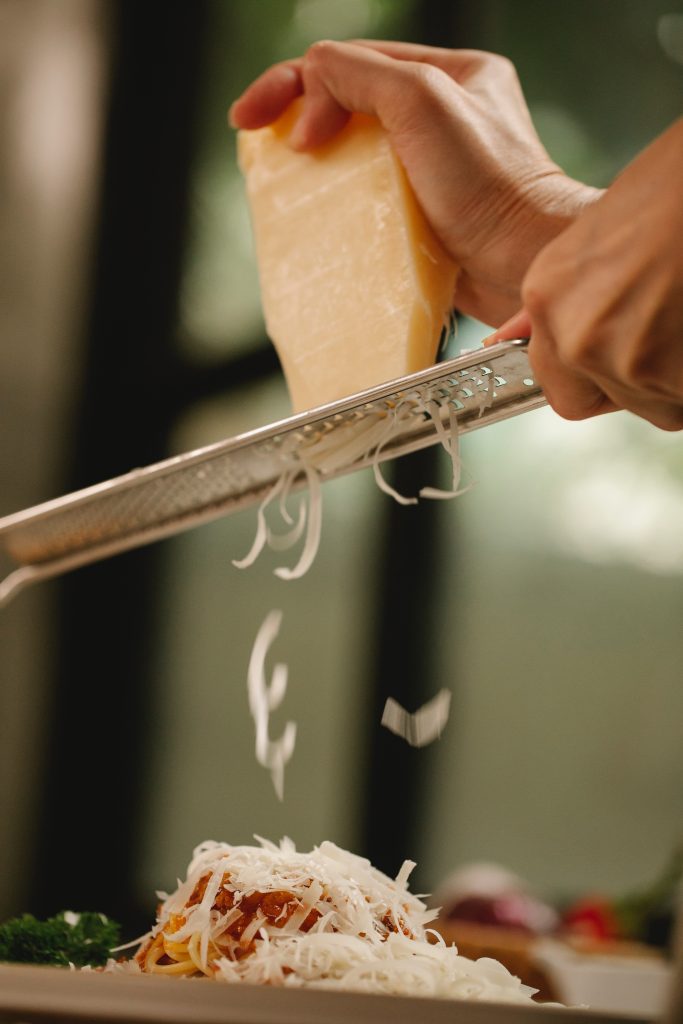 Eating Healthy Doesn't Mean Giving Up on Flavor
These five delicious Italian recipes prove just that!
From a soup packed with vegetables to a pizza crust made from cauliflower and veggie pasta, these recipes will have you feeling like you're in Italy without even leaving your kitchen! All of these healthy Italian recipes are easy to make and won't require too much time… or dishwashing. Plus, with their simple ingredients, these healthy Italian recipes are sure to please even the pickiest of eaters — without sacrificing any flavor.
So go ahead and enjoy a scrumptious Italian meal that won't leave your waistline feeling like you overindulged. Buon appetite! ​
Sophia Doris lives in the Detroit Metro area and loves cooking and eating clean whenever possible. She has strong family values and hopes to publish a children's book to inspire children to try new things (even when they are scary). Sophia enjoys checking out new restaurants and trying craft cocktails when she isn't spending time with her family.